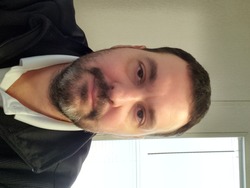 Man
45 years old
Brown Hair
Brown Eyes
5 ft. 10 in.
Above Average Build
Divorced
College Graduate
Oxford, North Carolina
Environmental Health & Safety
Mission: yes
No Temple Recommend
Endowed
Seldom Attends Church
2 Children, 2 at home
My Introduction:
I'm figuring things out and looking for friendship. I'm working on getting back to me and taking things one day at a time.
My Interests and Hobbies:
My favorite music is from the 80s-00s. I enjoy sports, video games and working on cars.
Want to write to Derblaueblitz?
Want to write to Derblaueblitz? - Sign up!
Signing up with LDSPals.com is easy and free to join. So sign up today and start connecting with other LDS singles.
---
Last updated: 2023-12-04 :: AQUA