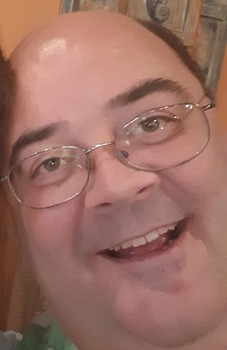 Man
46 years old
Brown Hair
Hazel Eyes
5 ft. 8 in.
Above Average Build
Divorced
Some College
Nevada
PEST CONTROL
Mission: yes
Temple Worthy
Temple Recommend
Endowed
Regularly Attends Church
4 Children, 3 at home
My Introduction:
Hi everyone. I am a (RM) and currently teaching the investigator/ new member class in my ward. It is so fun and rewarding to see lightbulbs go off in my brothers and sisters. I have been a member all my life. I have worked on my testimony since I new I had one. I was one of those little kids up there bearing their testimonies. Small Short and True those testimonies are. I am looking forward to meeting my Heavenly Wife and spend eternity with her. She must be someone very special out there. Cause I have not found her yet. Your 2nd home should be the temple. I feel better every time I go. There are many reasons to go to the temple. So attend often. I have had many marvelous experiences there. I pray for peace in the world. It's what I can do to help.
My Interests and Hobbies:
I like expanding my understanding of gospel truths. I love the artwork that can be ordered from The Church's art museum. I do like having them up in my house. They tell stories of Jesus. I think everyone should have 1 or more pictures of Christ in there homes. I like telling old family stories. I am in some of them too. he he I like the color Purple. There is a good story about that. I hope to have 3 future missionaries.
Want to write to Eldren?
Want to write to Eldren? - Sign up!
Signing up with LDSPals.com is easy and free to join. So sign up today and start connecting with other LDS singles.
---
Last updated: 2023-12-03 :: VIOLET